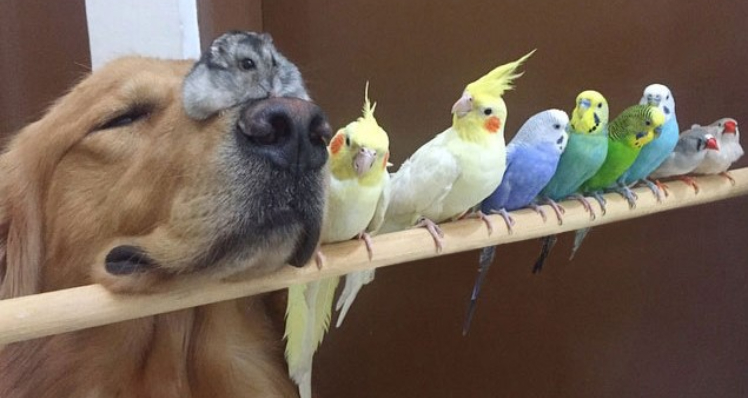 Housepets sometimes don't get along with each other, like in the wild nature. But this doesn't apply to Bob, a friendly golden retriever, who lives in Brazil with his owner and nine other, smaller, pets. Dogs, in general, are adorable animals that always want to love and be with humans. But Bob has not only proved to be a good friend to his human but also a great pal to eight birds and a funny hamster.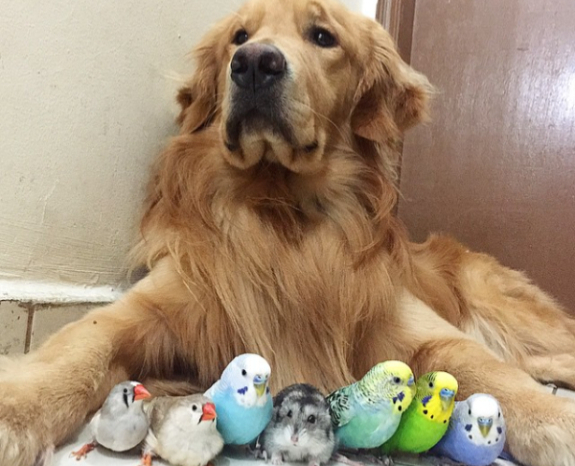 Bob is an adorable, amicable golden retriever who lives with his master, eight birds, and a hamster, and they're all dearest friends. Bob takes his companions out for strolls, plays together, and even sleeps together. Besides, he is very protective of his nine little companions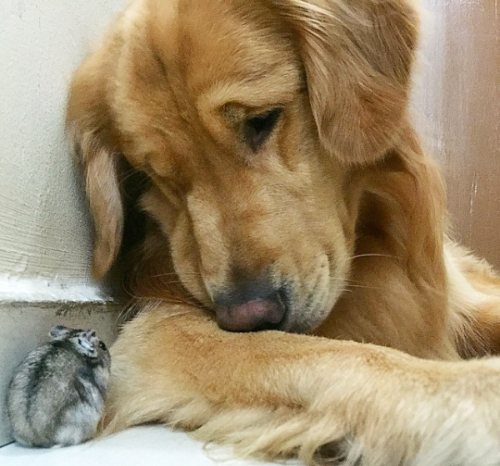 Despite being an exceptionally uncommon combination of pets what is more astounding is the way that these animals manage to get along well. No doubt, they became viral on social media right after uploading their photos. Bob has more than 80,000 followers on Instagram and 17,000 fans on Facebook.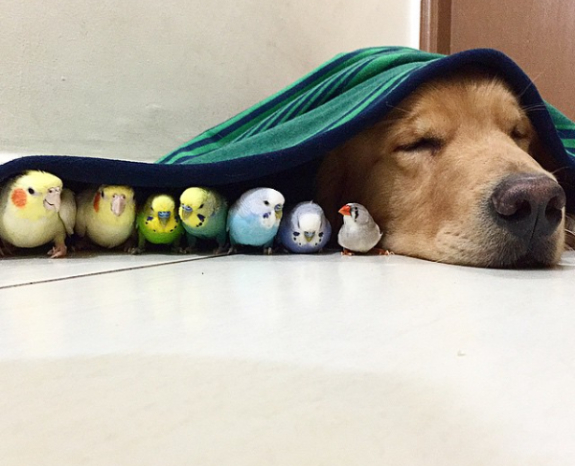 Cordial with individuals, quiet, nice, and delicate, this Golden Retriever is all that you expect in a goldie. Just ask his feathered and furry roommates!!! They roost on him and snuggle close to him. They not only just love him but also cuddle next to him always. Check out adorable photos below.